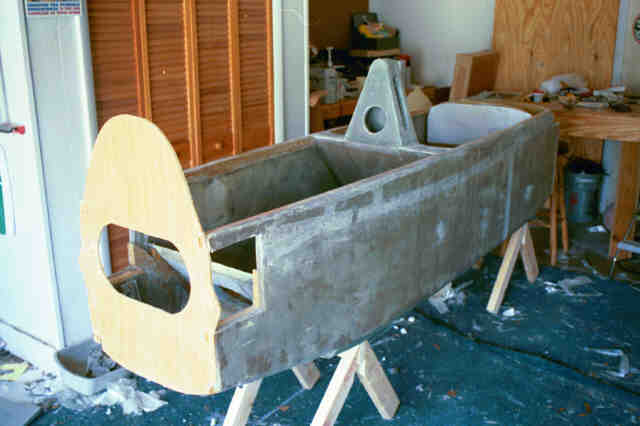 The bulkheads, fuselage sides and fuselage bottom have all been fitted together and the fuselage is turned right side up. Notice the triangular shaped pilot's headrest is also complete.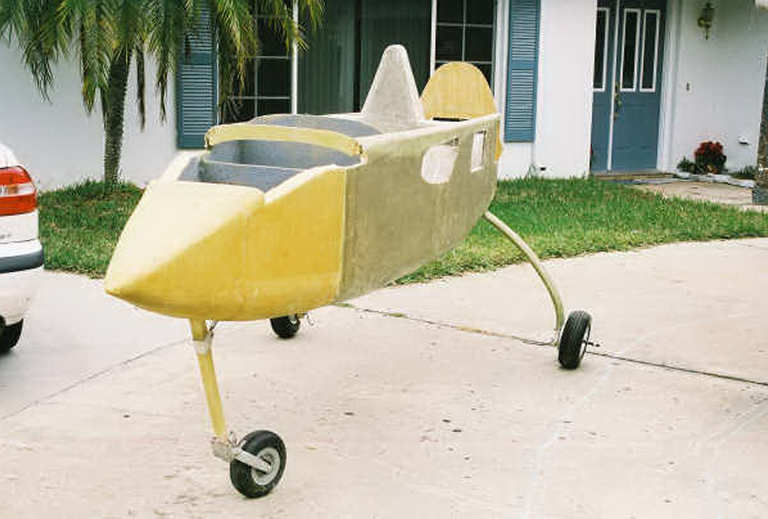 I sanded until its shape "pleased me" The nose wheel was added, and on December 17, 2001 the girl was flipped over and for the first time stood on her own three legs. It was then wheeled out in the driveway for the neighbors to walk over and say "hey, is this going to be a real airplane or what?"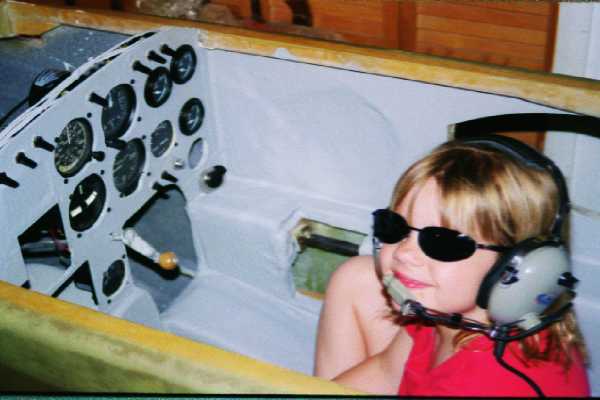 Six year old McLane logging some PIC garage time.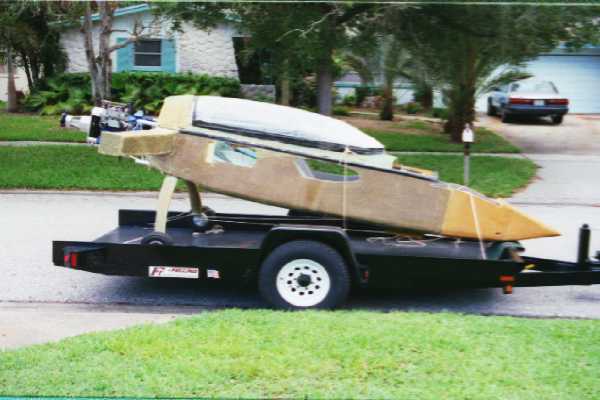 I finally outgrew my garage and the fuselage was placed onto a car carrier and moved to the CCF, (Canard Construction Facility), which is a workshop near the house. You will notice a rotary engine mounted. This was later removed to simplify construction.