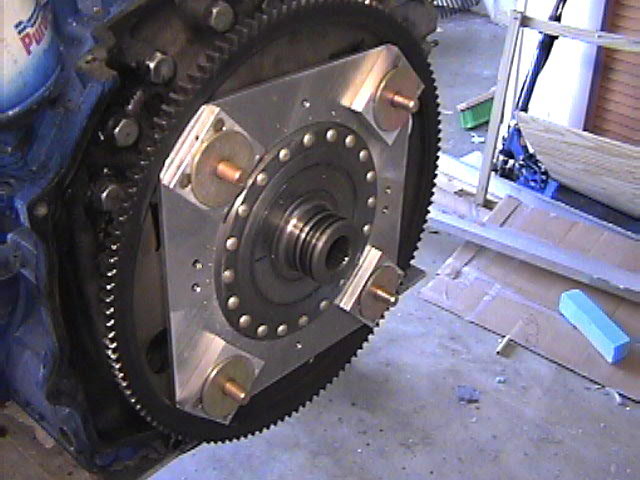 Here the damper plate has been added to the flywheel, actually called a driveplate by Mazda. This required removing a needle bearing inside the crank on my maunal version of the motor.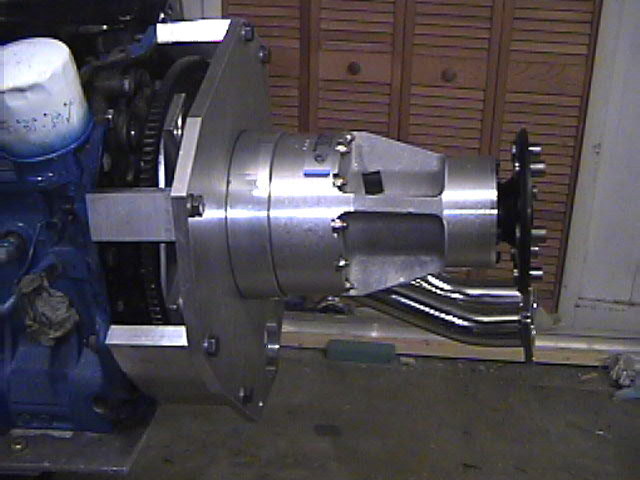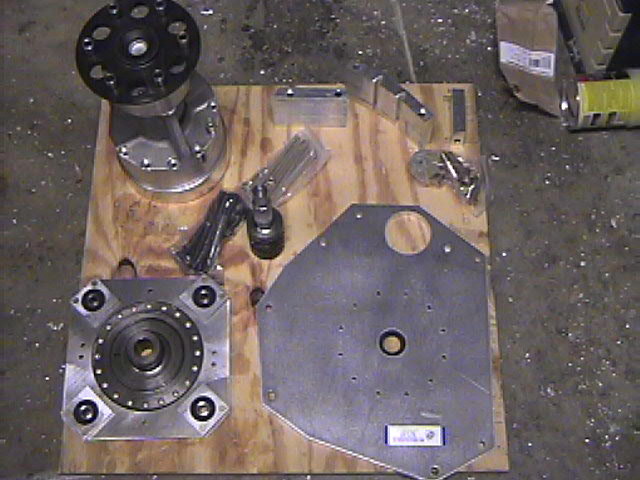 Above are all the parts of the RWS RD-1A redrive reduction unit. These parts will serve to convert rotary motion to forward thrust. Hopefully, about 180 HP's worth.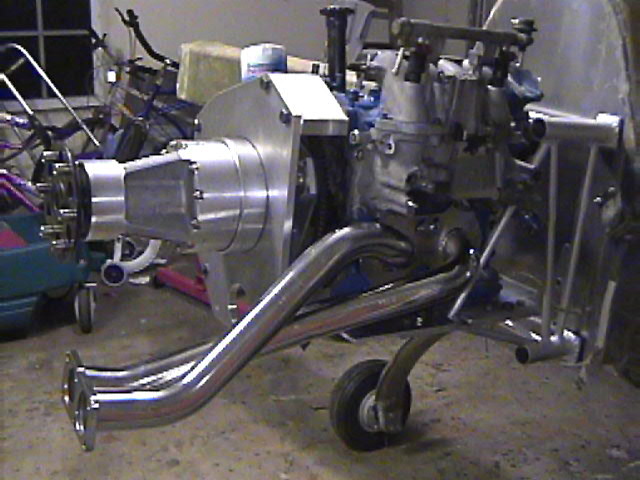 This is the left view of the redrive. The adapter plate is bolted to the block. The input shaft is added through the adapter plate and through the damper into the crank. The planetary gear unit is then bolted on to the adapter plate.



This is the right side of the motor. The stainless steel exhaust header will get cut down to size. You can see the stock intake manifold with the injectors and fuel rails installed. This might or might not be the final fuel delivery system.