I do not want to start an argument here. But can someone explain to me why a brand new engine for a 1990's car, is $3500, and a rebuilt 30 year old Lycoming is $8000? My Volvo has never dropped a valve, blew a cylinder or otherwise given up the ghost, yet certified aircraft often suffer such events and still insist on using outdated technology. I know, I am a lawyer, there are many issues at hand here which are causing Lycoming and Continental to stick to 65 year old technology, but the bottom line is I could spend $5000 for a mid time, 35 year old engine, which might or might not make it to TBO, and then need a $10,000 rebuild. I would then have a $15000 35 year old engine. Early in the game I began looking at alternatives. Soon I started looking at a rotary. Simple, good power to weight ratio, and readily available.
There are many people looking at rotary powered aircraft these days. Check out
http://rotaryaviation.com
. Tracy Crook is at the forefront of rotary aircraft development. He develops a reduction drive and electronic ignition for rotarys. There are also many pictures at his site of other rotary powered aircraft.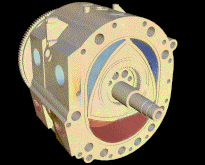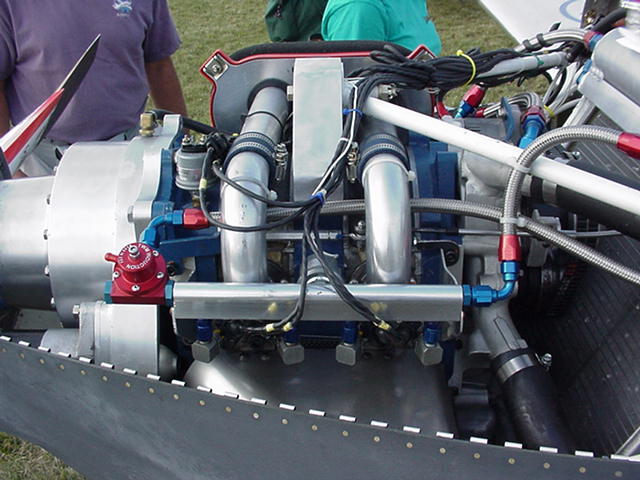 I purchased a 1988 Mazda 13B engine. It came out of an RX-7 in which the owner was planning to install a twin turbo. Several hours later I removed about 50 pounds of emissions junk from the engine. Portions of the stock intake manifold will be used. Two of the four stock fuel injectors will be used. A "header" type free flowing exhaust manifold will replace the restrictive cast iron stock manifold. Ignition and injection control will be provided by a Real World Solutons electronic controller, specially designed for aircraft. A lightweight aluminum radiator and oil cooler will also be added. Total HP should in the neighborhood of 190.



My engine after removing 50 pounds of emissions junk and twelve years of grease.